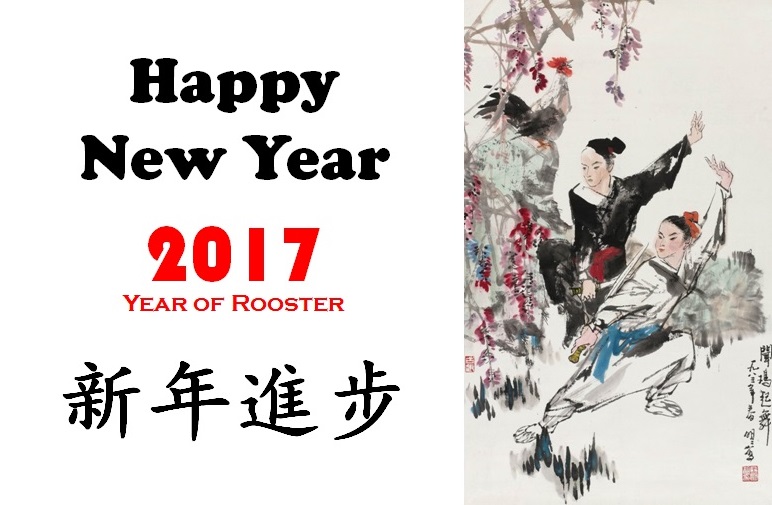 Alice Dong
President, New South Wales Chin Woo Athletics Association, Australia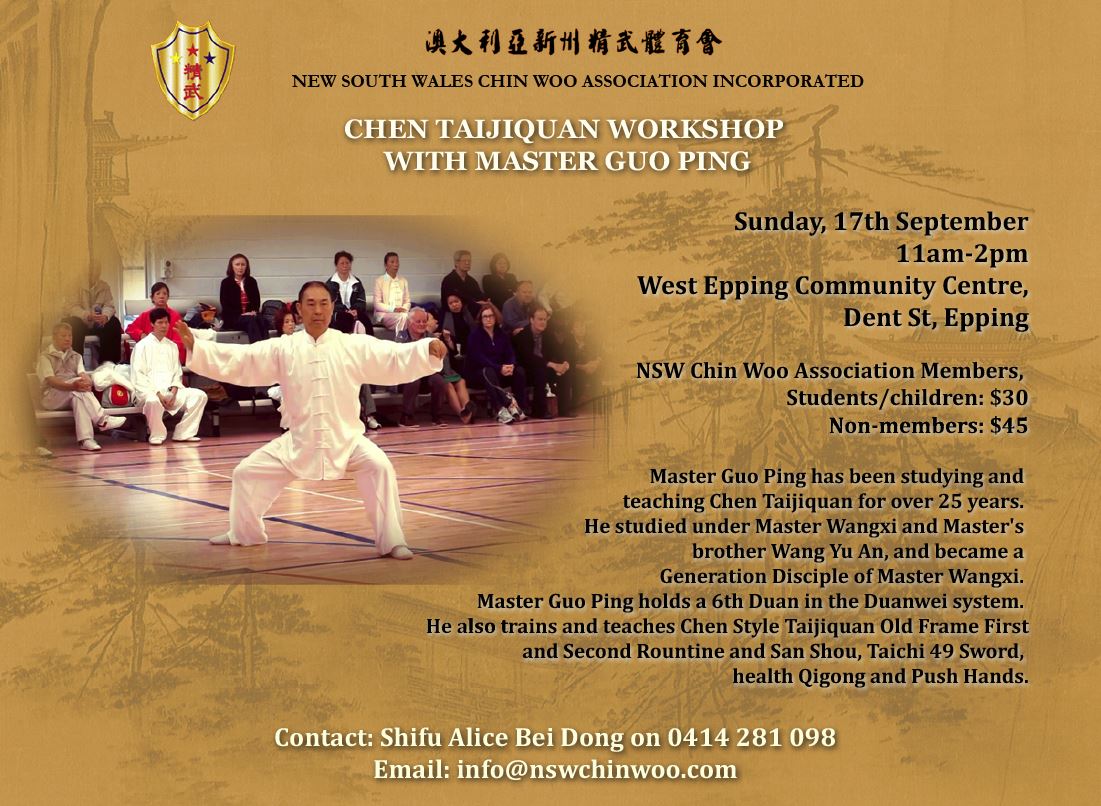 NSW Chin Woo Association is hosting the first workshop of the year: an introduction to the traditional martial art of Bajiquan with instructor Mark Sun.
Bajiquan is an explosive, close-range wushu style from the Hebei Province.
When: Sunday, 16th July 2017
Time: 10am to 12.30pm
Where: Wilkins Public School in Marrickville.
Yang Style Tai Chi Master Zhao Youbin and Zhao Liang visit Sydney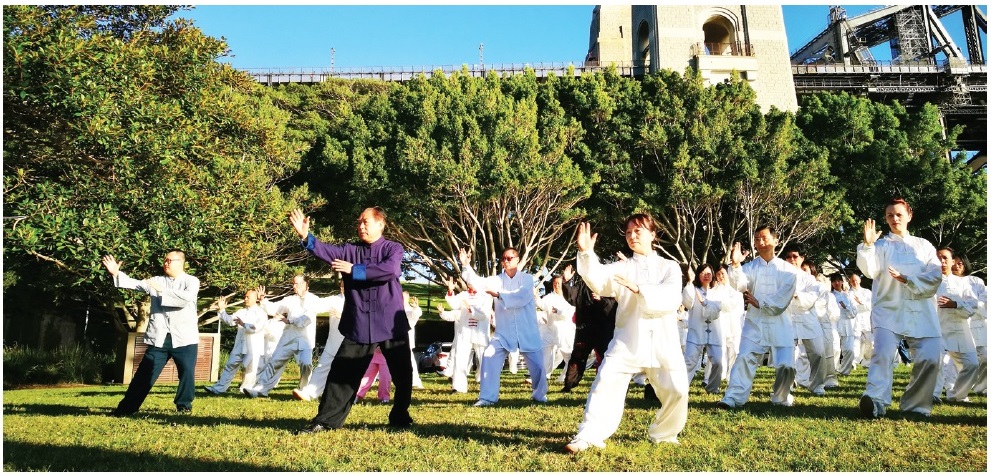 Shanghai Baguazhang Association visit Sydney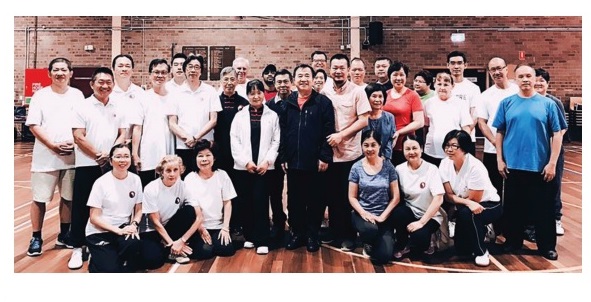 Celebration of 40th Anniversary of NSW Chin Woo Athletic Association
100th Birthday Anniversary of Li Yiu-Ling Sifu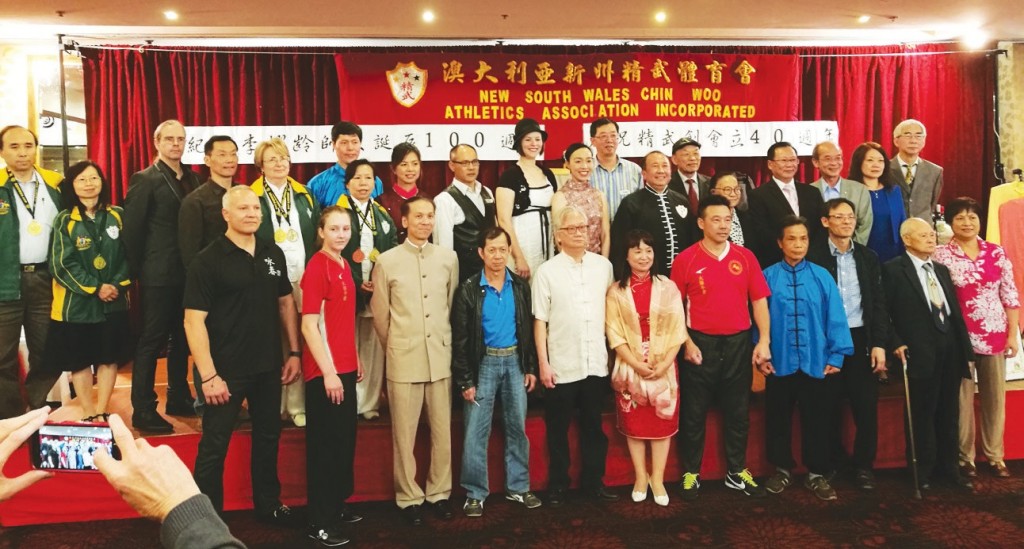 Australian NSW Chin Woo History
Chin Woo is one of the earliest community sport organisations in China for the promotion of traditional Chinese martial arts. The Shanghai Chin Woo Athletics Association is the first Chinese martial arts association founded in 1910 by Huo Yuanjia. Many Chin Woo Athletics Associations have since established in over 50 countries around the world. The Australia Chin Woo has been established in Sydney since 1976 by the late Li Yiu-Ling Sifu. In the last 40 years the NSW Chin Woo Athletics Association, a non-profit organisation, has created a good platform to unite all martial art organisations, with the same aims of promoting Chinese Wushu culture and developing a harmonious multicultural society in Australia. The first World Chin Woo Championship was held in Shanghai in 1990 and it was decided that such an important cultural event should be held once every two years. In October 2012, the 12th World Chin Woo Championship was successfully held in Tianjin China. The NSW Chin Woo Athletics Association assembled a dedicated Chin Woo Wushu Team of 30 members to participate in this international event and obtained outstanding results.
1st Chairperson – Marco Seeto (司徒礎)
2nd Chairperson – Kevin Lo ( 羅光榮 )
3rd Chairperson – Maggi
4th Chairperson – Anton Davis
5th Chairperson – John Summerville
6th Chairperson – Raymond Wu ( 伍漢偉 )
7th Chairperson – Kenneth Fong (方展榮 )
8th Chairperson – Stephen Yoong ( 翁文南 )
9th Chairperson – Lawrence Cho ( 曹清 )
10th Chairperson – Zac Walters
11th Chairperson – Michael Lam ( 林文健  )
12th Chairperson – Alice Dong ( 董蓓 )
13th Chairperson – Alice Dong ( 董蓓 )
14th Chairperson – Alice Dong ( 董蓓 )
15th Chairperson – Alice Dong ( 董蓓 )
On 30 March 2000 the direction of Chin Woo begin to change from a Wushu Academy to an Athletics Association Incorporated.
---